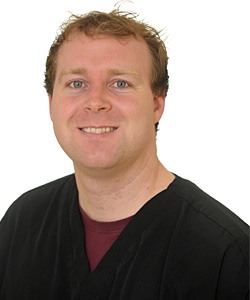 Adam Swallow
Clinician in Small Animal Medicine
BVSc AFHEA MRCVS
Adam spent two years in first opinion practices, working for Barnsley Vets4Pets and Ashcroft Vets. He then completed a one year rotating internship at Langford Veterinary Services on a junior clinical training scholarship and a three year residency at Queen's Vets School Hospital, University of Cambridge on a senior clinical training scholarship.
Adam's interests at work are gastroenterology, nephrology, haematology and evidence based veterinary medicine. He is also an associate editor for the Journal of Veterinary Evidence, published by RCVS Knowledge, which you can read here: http://bit.ly/2OMnCaI
Adam really enjoys living down here in the South West. In his spare time, Adam enjoys being active, travelling, technology and kuk sool won.